Facility
10,000 Square Feet of Screen Printing Bliss!


Our new printing and fulfillment facility in the heart of San Francisco's SOMA high-tech district sets the standard for quality and conservation in the printing world.

Our 14-station automatic screen printing press is one of the world's most advanced printing machines. Capable of printing 500-600 t-shirts per hour, the Challenger III turns out prints of consistent impeccable quality.
Our direct-to-screen imaging system uses biodegradable wax for screen imaging to greatly reduce waste. We burn your art direct to a re-usable screen, bypassing the need for the wasteful films used in traditional screen printing. Most screen-print shops use expensive thermal films made of non-recycled plastic and silver nitrate, both of which are harmful to the environment.

Our state-of-the-art fulfillment warehouse offers world-class e-commerce, pick-and-pack, and inventory control services to Silicon Valley's most recognizable brands, including Dropbox, Airbnb, and Lyft.
Three part process for screen printing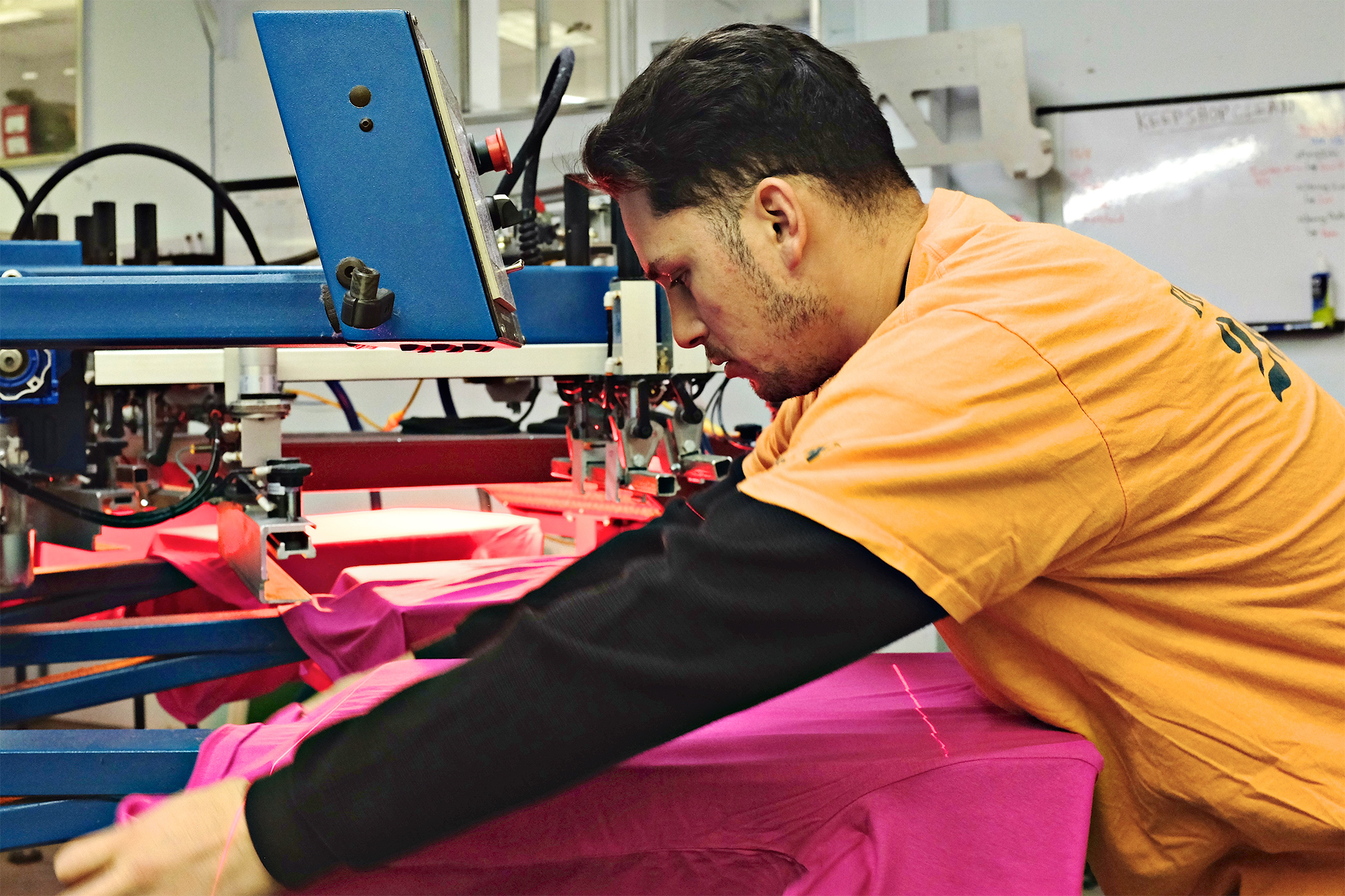 Loading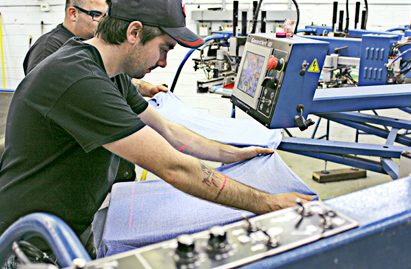 Pulling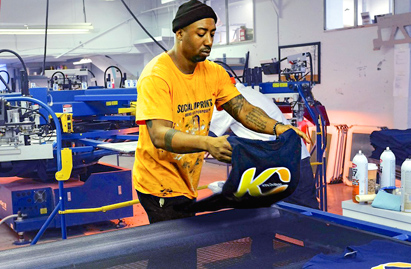 Catching
Our printing facility is among the nation's most eco-friendly
– our 100% phalate–free inks are recycled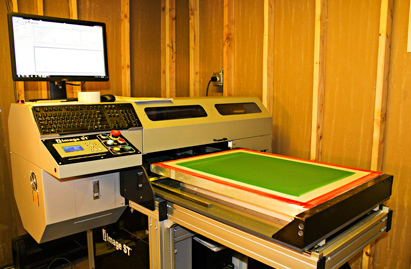 Eco-friendly, direct-to-screen Image Setter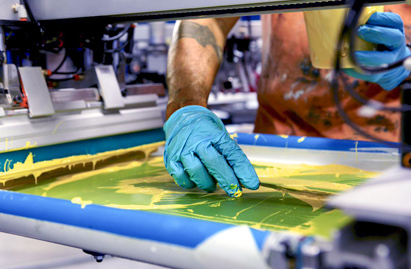 Scraping ink off a screen to re-use for future jobs
in-house shipping & fulfillment services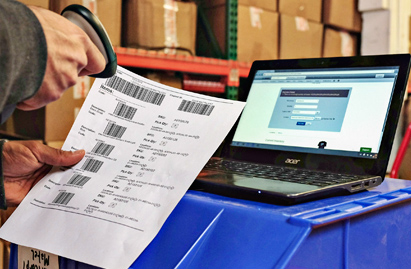 Scanning of all webstore inventory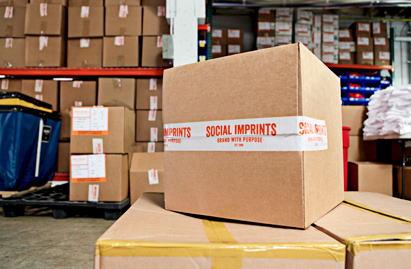 Boxes waiting for daily UPS pick-up

To schedule a team-building print party or a tour of our facility, contact Kevin McCracken, kevin@socialimprints.com; 415-956-0269