social imprints solutions for lyft
Need a ride? Lyft offers you a welcoming, affordable, memorable trip. The highly successful Lyft phone app connects people needing transportation with over 50,000 drivers in 65+ US cities.
The folks at lyft approached us with the following
challenges:
Challenge 1:
Lyft asked Social Imprints to create a website where its drivers could order company-branded goods to give away to VIP riders and at special events. Lyft needed to avoid keeping a large inventory, but wanted drivers to receive their merchandise promptly.
Social Imprints' solution 1:
Social Imprints created a Lyft webstore. Drivers were offered a two-week pre-order period that allowed Social Imprints to develop company-themed products and gauge the volume of inventory required to deliver Lyft merchandise consistently within three days.
Challenge 2:
Create 40,000 fun promotional products co-branded with the logo of the World Champion SF Giants to be given away at a Giants home game, at a cost of less than $2 per item.
Social Imprints' solution 2:
Picture – A co-branded foam finger, designed by Social Imprints and manufactured in Asia in less than two weeks.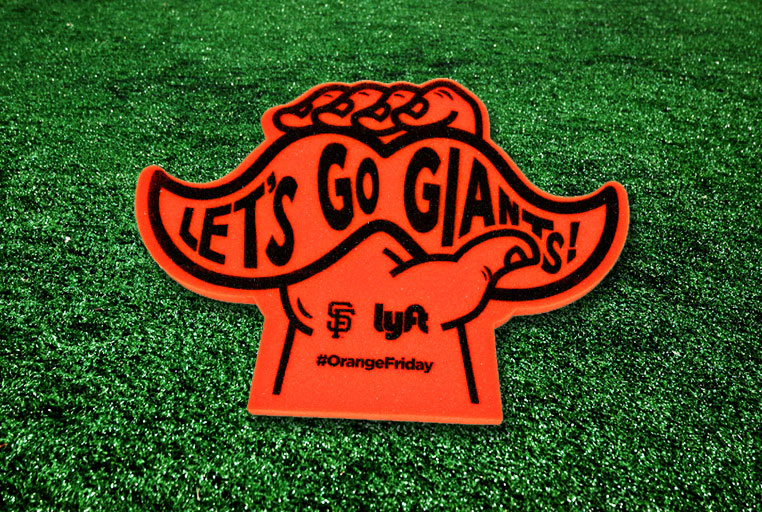 Made from polyurethane open cell sponge and is compliant for childrens use.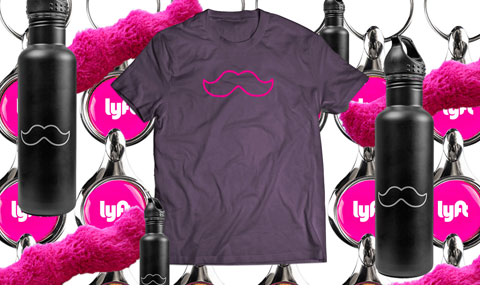 The Lyft webstore offers branded T-shirts, water bottles, key chains, caps, and of course the pink mustache!